Visit
Parajunkee
and
Alison Can Read
for all the details please click either link(s) to get all the details on the hop
Q: Letter to Santa: Tell Santa what books you want for Christmas!
Where do I begin... oh wait... how about with these four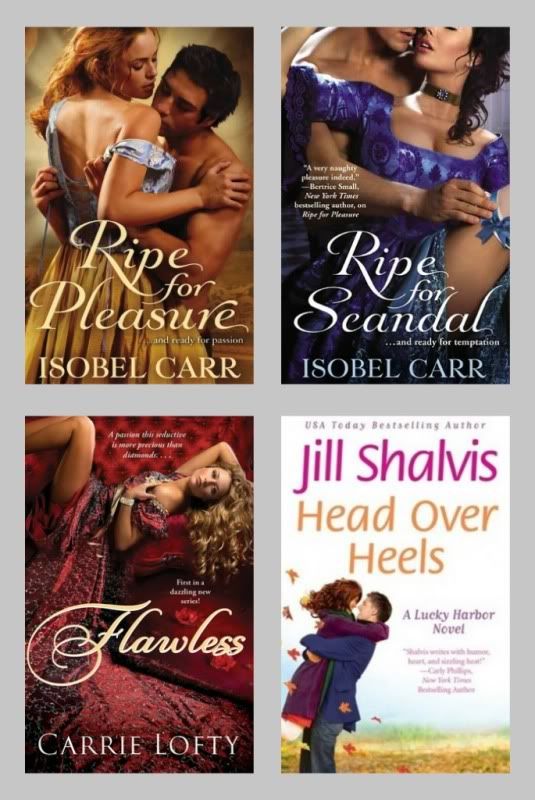 1. Ripe for Pleasure by Isobel Carr
2. Ripe for Scandal by Isobel Carr
3. Flawless by Carrie Lofty
4. Head Over Heels by Jill Shalvis
Look forward to seeing your Santa lists!
Until next time...Happy Reading!